Fort Sill: Home to More Than Artillery
What's the sound of artillery? When people in the military think of Fort Sill, they usually find it synonymous with the home of artillery. They would in fact be correct; however, there is actually a lot of history to Fort Sill that transcends this moniker. If you ever find yourself stationed or TDY at Fort Sill, Oklahoma, you can begin looking for this history at Old Post.
For you West Point graduates (yea…you people!), there's Flipper's Ditch. This drainage system was engineered in 1878 by Lieutenant Henry O. Flipper, the first Black graduate of West Point, and was constructed under his supervision by the "Buffalo Soldiers" of the 10th US Cavalry. It eliminated stagnant malarial ponds and swamps created during the rainy season and did much to improve the health of the post. Draining north into Medicine Bluff Creek. It continues to control flood waters and erosion in the area today.
Additionally, the once great Apache leader, Geronimo, was jailed in a guardhouse on the Old Post. He died at the Fort Sill hospital in 1909, and was still a prisoner of war. He is buried at the Fort Sill Indian Agency Cemetery surrounded by the graves of relatives and other Apache prisoners of war.
Travel to nearby Medicine Park, known as America's cobblestone community for the round red rocks dotting this tiny picturesque town, and find a fascinating history. The Plains Indians were well acquainted with this quiet oasis long before its time as a colorful resort town attracting celebrities, gangsters, politicians and journalists. The cobblestones, an abundant, native geological phenomenon of the area, are found in most structures and imbue the town with its distinctive look. Take a lazy stroll on scenic trails by Medicine Creek or Bath Lake, dine in fine restaurants, or bask in the glow of the sun setting over the surrounding Wichita Mountains.
Photos by Jack Gray and Doug Miller
The Wichita Mountains Wildlife Refuge is a one-of-a-kind destination in southwest Oklahoma. Located near Cache and Lawton, the refuge spans over 59,000 majestic acres and is home to free range buffalo, Texas longhorn cattle, prairie dogs, elk and deer. Hikers and photographers will be astounded by the amount of incredible scenery offered within the refuge.
Photos by anyjazz65 and Larry Smith
If you're up for a challenge, then there is Meers' signature burger. The Meers Store and Restaurant serves burgers made from its own lean, grass-fed Longhorn herd, ground fresh and served the cowboy way. For decades, visitors to the nearby Wichita Mountains Wildlife Refuge have been stopping here for a hearty meal after a day of hiking, rock-climbing or taking in the sights. There's no better way to finish your day than with the store's signature 7-inch diameter Meersburger and an ice cold 22-ounce Meers Gold Beer; a wheat brew produced in state.
So when you're at Fort Sill, take a moment to digest the area's rich history and appreciate the beautiful scenery unlike anywhere else the military sends you! It's important to remember to grow where you're planted.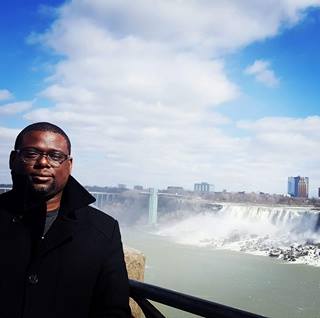 Derrick is the Founder of Guy Meets World and a former US Army Soldier who has been stationed all over the world, from the Netherlands to Iraq, and everywhere in between. During his journeys he's always taken the roads less traveled. Going off the beaten path to find the small towns, and pubs, where the tourists dare to travel. Connect with him on Facebook!